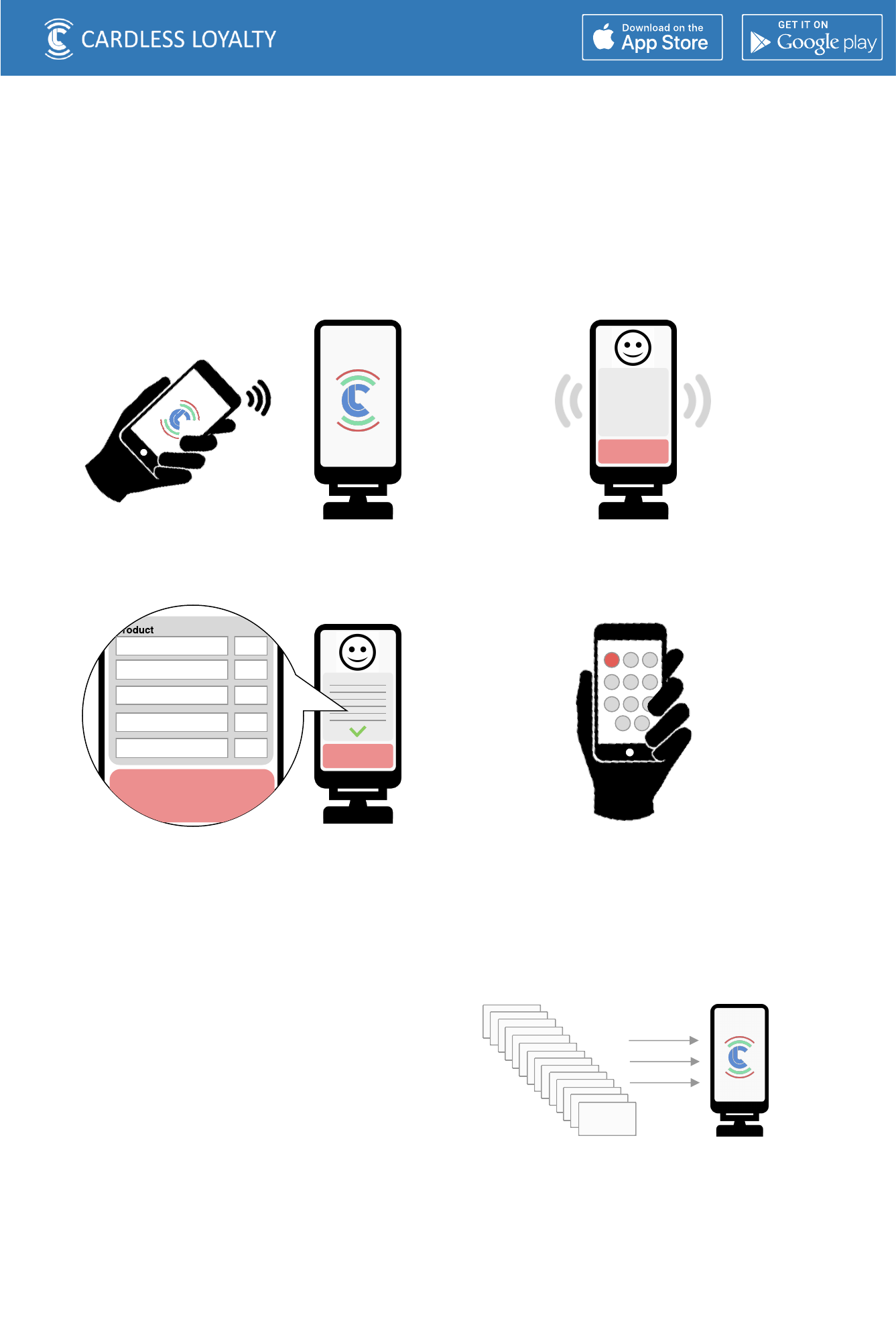 The store app detects the customer and lets the store 
know they're inside 
Points  are  automatically  updated  on  the  customers 
app
When instore, the customer's identity is shared 
from the mobile app to the store
The  store  can  stamp  and  acknowledge  when 
customers  are  purchasing  loyalty  products  e.g.  a  flat 
white
1.
3.
2.
4.
David is 
here!
STAMP
STAMP
Qnt
FLAT WHITE
1
CHOOSE PRODUCT
0
CHOOSE PRODUCT
0
CHOOSE PRODUCT
0
STAMP
CHOOSE PRODUCT
0
How does it work?
It's easy! We can help migrate your existing customers 
to CardLess Loyalty for free! 
Cardless Loyalty is an exciting new loyalty solution, developed for the New Zealand retail market and supported locally. 
It's designed to make loyalty, reward and recognition programs easy, transparent and card less for retailers and customers. 
With Cardless loyalty, there's no more paper or plastic cards clogging up your wallet and there's no more barcodes or QR codes 
to scan. Instead, all of the customers loyalty and reward cards are kept in one easy to use app on their smart phone. 
How does this work with my existing loyalty programme? 
Submit  your  request  online  at  https://cardlessloyalty.com/contact.html  OR  send  us  an  email  with  your  contact 
details to info@cardlessloyalty.com AND one of our friendly team member will contact you.
Find out more or request a demo today! 
Visit our web site
Make your customer's lives easier with Cardless Loyalty
Loyalty 
Card